<![if !vml]>

<![endif]>
Saturday 12th & Sunday 13th November 2016
Temple Moor High School
Field End Grove
Selby Road
Leeds LS15 0PT
An English Chess Federation supported Grand Prix event | Entries - Steve Burton (0113) 2568157 end_of_the_skype_highlighting
Tournament Secretary - Brent Kitson kitson453@btinternet.com
Tournament Details
Saturday November 12th  - MAIN EVENT TIMES
Opening Ceremony 10.45am (Open/Major/Intermediate/Minor)
Round 1: 11.00 am - 12.00 pm | Round 2: 12.30 pm - 1.30 pm | Round 3: 2.00 pm - 3.00 pm
Round 4: 3.30 pm - 4.30 pm | Round 5: 5.00 pm - 6.00 pm | Round 6: 6.30 pm - 7.30 pm
Saturday Junior Event
5 rounds only - start times: one hour per round
11.00am, 12.30pm, 2.00pm, 3.30pm, 5pm

Sunday November 13th
(Open/Major/Intermediate/Minor)
Round 7: 9.45 am -10.45 am | Round 8: 11.15 am -12.15 pm | Round 9: 1.00 pm – 2.00 pm
Round 10: 2.30 pm - 3.30 pm | Round 11: 4.00 pm – 5.00 pm
Sunday's Junior Events will be over 5 rounds and at the same
start times as the main events
There will be a 1 minutes silence, held at 11.00am for Remembrance Sunday

PRIZE GIVING CEREMONY 5.30pm

RATE OF PLAY/DEFAULT RULES
Rapidplay rules apply. ECF default rules apply. A player arriving more than ten minutes late will be defaulted. Re-pairings will take place ten minutes after start of play
All event prices and prizes are provisional and are subject to change
SENIOR EVENTS
(1) THE OPEN FIDE CHAMPIONSHIP
Open to all players, entry fee £45 | Prizes - £500, £250, £125, £65, £50 plus grading prizes
FREE ENTRY to GMs, IMs, WGMs and WIMs for entries received by 8th November
(2) THE MAJOR FIDE CHAMPIONSHIP
Open to players graded below 171, entry fee - £42 | Prizes - £450, £225, £110, £55, £40 plus grading prizes
(3) THE INTERMEDIATE CHAMPIONSHIP
Open to players graded below 146, entry fee - £40 | Prizes - £400, £200, £100, £50, £35 plus grading prizes
(4) THE MINOR CHAMPIONSHIP
Open to players graded below 121, entry fee - £38 | Prizes - £350, £175, £90, £45, £30 plus grading prizes
JUNIOR EVENTS
Saturday 12th
(5) AN ENGLAND UNDER 11 TRIAL QUALIFIER**
Sunday 13th
(6) JUNIOR BRITISH RAPIDPLAY UNDER 16 ***
(7) JUNIOR YORKSHIRE RAPIDPLAY UNDER 16 ***
** Age Limit: Under 11 on 31st Aug 2016 | Entry fee - £20 per junior Saturday event:
*** Age Limit: Under 16 on 31st Aug 2016 | Entry fee - £15 per junior sunday event
Selected cash/books/certificates/and medals will be given.
Please note our Junior events count towards the ECF English Youth Grand Prix for 7 and 8-year-olds.
The timetable for junior events may be varied at the discretion of the controllers
Notice to non-english players.
Players competing in FIDE rated events i.e. The Open and The Major , who do not wish to be "English" registered MUST be registered with FIDE and obtain a FIDE ID number before entering.
To register with FIDE, please contact your preferred National Federation.
Please contact Brent Kitson at kitson453@btinternet.com , particularly
Welsh and Scottish players if you have any queries.
We will use digital clocks throughout the event. A time control of 20 minutes plus 10 seconds per move will be used.
 Slight modifications for the junior event are being reviewed in conjunction with the ECF and our chief arbiter.
In particular, the penalties for illegal moves will be modified, see below.
The round times will of course remain the same.
" In the Junior-only events, a first completed illegal move will be sanctioned by a warning,
a second such move will be sanctioned by giving a time advantage to the opponent of 2 minutes,
and a third such move in the same game will be sanctioned by loss of the game. "
OTHER INFORMATION
Contact – for all entries - Steve Burton Tel: (0113) 256 8157
Grading queries – please visit http://www.englishchess.org.uk/grading/database/
PAYMENTS FOR BANK TRANSFER - A/C No. 00642367. S/C-30-00-05 before November 7th
Email: sburtonchess@aol.com to confirm
SMOKING IS NOT ALLOWED IN THE VENUE AND MOBILE PHONES MUST BE SWITCHED OFF DURING PLAY

Suitable attire, appearance, behaviour required.
<![if !vml]>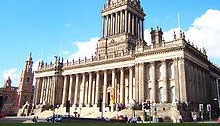 <![endif]><![if !vml]>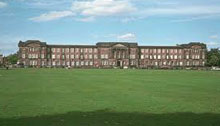 <![endif]><![if !vml]>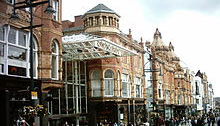 <![endif]>
<![if !vml]>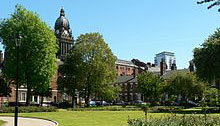 <![endif]><![if !vml]>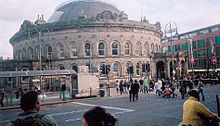 <![endif]><![if !vml]>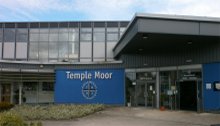 <![endif]>