<![if !vml]>

<![endif]>
Saturday 12th & Sunday 13th November 2016
Temple Moor High School
Field End Grove
Selby Road
Leeds LS15 0PT
An English Chess Federation supported Grand Prix event | Entries - Steve Burton (0113) 2568157 end_of_the_skype_highlighting
Tournament Secretary - Brent Kitson kitson453@btinternet.com
How to find our new location
Coming to Leeds by bus or train:
The best bus to catch from the centre of Leeds is the 19a as it stops practically at the school gates.
From outside the train station, look for the Park Plaza Hotel at the RHS corner of city square.
The bus stop is right outside the hotel at the start of Boar Lane.*
From outside the bus station, the bus stop is outside the multi storey car park, behind the station.
Driving from the south
From the A1, exit at the A63 junction and head towards Leeds (its scenic) on Selby Road.
From the M62, either direction, pick the M1 northbound.
From the M1, past the M62 exit, stay on the M1 by exiting left at next junction. It does make sense when you're there.
The third exit should be the A63 Selby Road – exit left.
***These routes all meet up at the M1/A63 junction.
From there its about 50 yards to the next roundabout with a Sainsbury's on the left.
You want the middle lane approaching the roundabout.
Straight over and keep to the left lane approaching the next roundabout.
The road markings should keep you in the correct lane on the roundabout.
Selby Road is the left forward fork, the A6120 is the right forward fork.
You want Selby Road and the school is about 0.5 miles on the left.
There is parking on campus.
Driving from the north
From the A1, exit onto the M1 then take the first exit into the A63 turning right.
Follow the instructions above from the *** line
Other routes from the north bring you to the A6120 ring road.
Follow it round to east Leeds. For most of this journey its residential or farmland.
When you reach the Arndale Centre it's the first massive shopping zone you pass with shops on both sides of the road.
Continue past there to the next roundabout where you almost turn back on yourself to the A63 Selby Road.
The school is about 0.5 miles down there on the left.
<![if !vml]>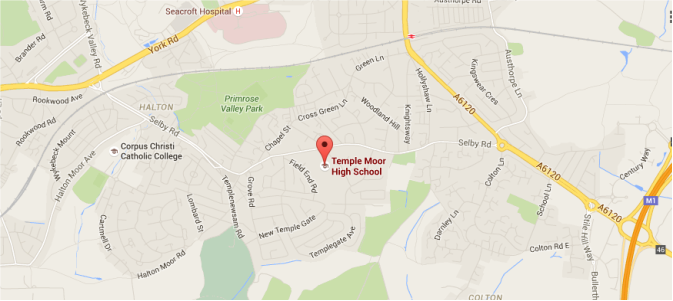 <![endif]>
You can check the bus route times on this page
Below is the bus route map of the general area. The full map is here
The school is located where it says 19A to the lower left of Whitkirk
<![if !vml]>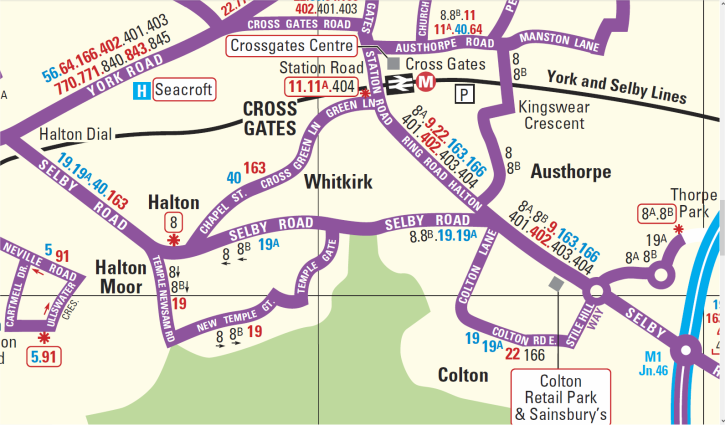 <![endif]>
*It is possible to get a connecting train to Gross Gates station (CRG) and then take the 40 bus to the shops on Selby Road near Lidl. Then walk uphill 0.25 miles to the school.
Its 20 to 30 minutes to walk it from the train station.
<![if !vml]>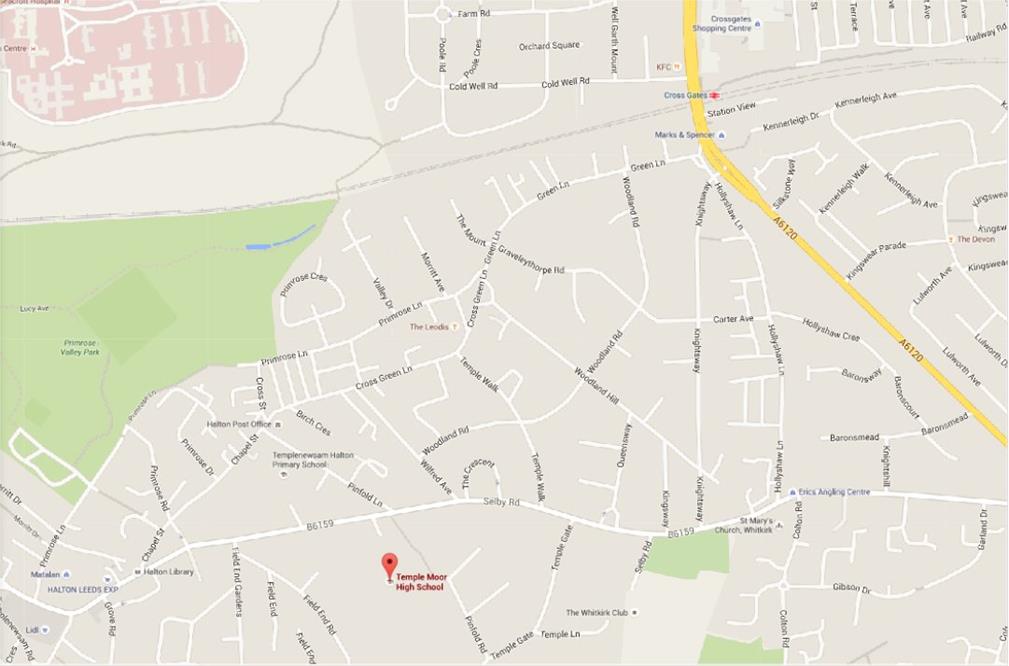 <![endif]>
There are pedestrian lights at Field End Grove / Pinfold Lane on Selby Road which is the entrance to the school.
<![if !vml]>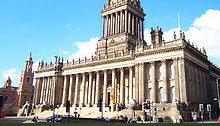 <![endif]><![if !vml]>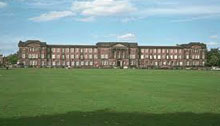 <![endif]><![if !vml]>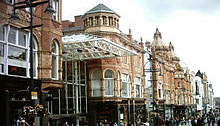 <![endif]>
<![if !vml]>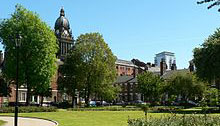 <![endif]><![if !vml]>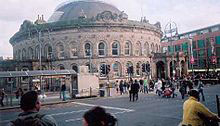 <![endif]><![if !vml]>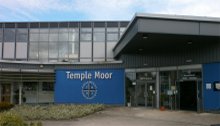 <![endif]>