<![if !vml]>

<![endif]>
Saturday 12th & Sunday 13th November 2016
Temple Moor High School
Field End Grove
Selby Road
Leeds LS15 0PT
An English Chess Federation supported Grand Prix event | Entries - Steve Burton (0113) 2568157 end_of_the_skype_highlighting
Tournament Secretary - Brent Kitson kitson453@btinternet.com
British Rapidplay Chess –First Day Report..Oct 31st 2015.  BK
The  Chess World met in Leeds (At the Leeds Beckett University, Headingley)
for the main weekend   rapidplay chess  event in the UK. The weather was dry
and   not  too  cold.
Whilst The All Blacks  were winning their second consecutive Rugby
Union World  Cup and  Jose Moreno's Chelsea were  losing again , our chess players
gathered in Beckett University, Headingley, Leeds .Despite some air conditioning, lighting ,
vending machine, power supply and top table size issues, the set up went pretty well .
#On Halloween though  I did see  one of the juniors dressed in his skeleton onesy !
Must have scared  some  opponents I guess!!
In the one day event  under 11 trial  we saw a fine day's chess .Joint winners were
Jacob David Yoon   and Dhruv Easwar  who both scored 4.5/5 points. EPSCA joint
Manager Balvinder Ahluwalia (ECF) presented the top prizes. Our thanks go to Jon
Hipshon and Cathy Bowler who ran the event. The best girl player was Leonara
Ives, whilst there were three players in joint second……Nakul  Nataraj , Weiming
Xu,and Edward Gray .
In the main hall's  two day events the Open event  welcomed back its all-time
record holding winner Mark Hebden G.M.. We also welcomed the faithful  Ahmeet
Ghasi I.M. These two met during the day and ended up with a draw. Mark also drew
with Daniel Fernandez I.M. Daniel  and  Simon Ansell I.M.  kept up the good play
and by the end of the day all  the leading  players were on 5/6 points. Jim Burnett was
also  having a good day's chess .
The event  was using digital  clocks throughout. It also was using a Fisher  system
of 20 minutes  plus 10 sec increments for each move. Overall  this new time control
worked well. There was  no clattering, banging of  analogue clocks ,plus the format
gave a more relaxed environment with the last seconds of a game still offering
potential if any of the  players were in a precarious position!
In the Major  section  the leader was Pawel Golomowski of Spalding on 5.5/6.
whilst in The Intermediate  Kevin Winter was on  5/6 points and  Seny Denisov was
on 5.5/6 In The Minor.
We must give a big thank you to all  who helped get the event set up
as well as its  running. The event will of course  be 30 years  old in 2016 !!!!We thank
all the chess players who have supported and continue to support this event. We look
forward to the second day for more exciting rapidplay chess. Note photos will
appear on the website in due course.
B.Kitson
<![if !vml]>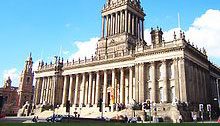 <![endif]><![if !vml]>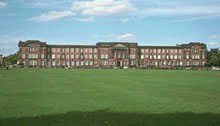 <![endif]><![if !vml]>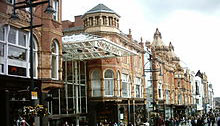 <![endif]>
<![if !vml]>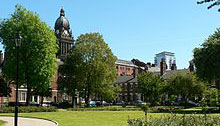 <![endif]><![if !vml]>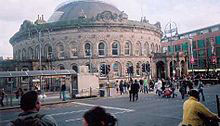 <![endif]><![if !vml]>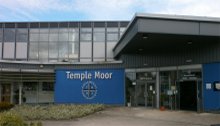 <![endif]>