<![if !vml]>

<![endif]>
Saturday 18th & Sunday 19th November 2017
The Craiglands Hotel
Cowpasture Rd,
 Ilkley LS29 8RQ
An English Chess Federation supported Grand Prix event | Entries - Steve Burton (0113) 2568157 end_of_the_skype_highlighting
Tournament Secretary - Brent Kitson kitson453@btinternet.com
British Rapidplay Chess 2016 Day one report   B.Kitson BRC.
The year had already seen Brexit and then a new style leader of America.
Leeds United for once are climbing up the table, whilst South Africa had recently beaten up the Aussies at Cricket.
The World Chess Championships had gotten started the day before in New York between Grand Masters Magnus Carlson and Sergey Karjakin
…and what a year so far with The Olympics , The European Football , etc   !!!!…..
Well we are here in Leeds again for the thirtieth anniversary edition of this established chess event.
It all started back in 1986 at The Queens Hotel with Grandmaster Nigel Short winning.
Made in Leeds TV had kindly publicized the event this year on its 6pm Thursday news bulletin.
At its new venue of Temple Moor High School (1200 students), things started off at 11.00am on time.
Despite some glitches on the wi-fi, the event was running smoothly …
thanks to the administrators/helpers/arbiters/players/and Temple Moor School
Staff.  Lee, Declan, Elaine and Wayne of Temple Moor were all great...
The Junior Under 11, The Open and The Minor have good entry numbers…
plus The Open and The Major events are now F.I.D.E. run, with the juniors computerized.
In the days England Under 11 trial Joe Birk (Burnley) and Lavanya Maladkar (Notts)
came out on top with each scoring 5 out of 5.Nigel Hepworth and Stephen Forbes, who smoothly ran this section,
took some pictures of the event that you'll find in the gallery section.
In the Minor...Lana Boztas, Andrew De Santos , Sai Tangirala , and Toby Cox lead the way , all   with 5/6 .
Thanks by the way to our new support arbiter Andrew Sainsbury  who's joined
 the  regular  team of Dave Welch , Pete Purland ,Lara Barnes , and Alex McFarland  and who run the main events.
In the Intermediate Richard Desmedt and Anita Sompton lead the way on 5/6.
Results for the Major and Open are on    www.chess-results.com
The Major saw Joshua Pink in second on 5/6, but with Han Yichen leading on 6/6…
Lara Barnes doing a great job as usual in arbiting.
The Open this year has a range  of top players including Keith Arkell G.M.,
the 1998  champion , plus three I.M's and five F.M.'s .An international flavour too with   Spanish/Irish/Danish/Bangladesh/Greece  players in The Open .
Scotland has  three  top players too in the event  , alongside  Scotland's and our  favourite Scottish arbiter , Alex McFarlane..
Richard Bates I.M. leads outright on 5.5/6 , Lorin D'Costa  I.M. is on 5/6 , whilst Peter Poobalasingham is on  5/6 ….
Who's going to win it ? I don't honestly know
See Day Two and the final report  , as well as a  gallery of pictures .  I understand all the games in PGN will soon be downloadable .
Brent Kitson
Secretary BRChess.
Ps Thanks to Chess Direct/PAT testers/David and Steve on the web/The set up team etc.
<![if !vml]>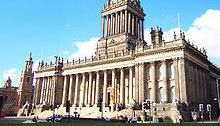 <![endif]><![if !vml]>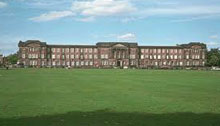 <![endif]><![if !vml]>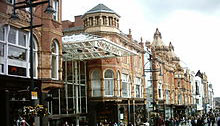 <![endif]>
<![if !vml]>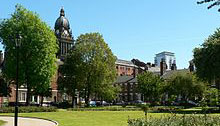 <![endif]><![if !vml]>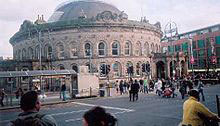 <![endif]><![if !vml]>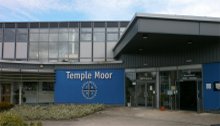 <![endif]>