<![if !vml]>

<![endif]>
Saturday 18th & Sunday 19th November 2017
The Craiglands Hotel
Cowpasture Rd,
 Ilkley LS29 8RQ
An English Chess Federation supported Grand Prix event | Entries - Steve Burton (0113) 2568157 end_of_the_skype_highlighting
Tournament Secretary - Brent Kitson kitson453@btinternet.com
British 

rapidplay

 chess 2017.
First day report - B. 

Kitson

 Secretary BRC.
The British 

Rapidplay

  Chess

 at 

Craiglands

 Hotel Ilkley Yorkshire had a good first day despite the cold weather 
Manchester United 

were

 beating Newcastle united.  
Roger Federer

  was

 beaten by David 

Goffin

  in the world tennis 

semi final

. 
Things were slightly delayed in the junior event due to a record junior entry plus

  

many late arrivals. 
In the Open,

  grandmaster

 Nigel Davis, the 1987 champion, had one defeat  plus took two byes leaving him on 3 points. 
Daniel Leal 

Alsina

 the Spanish grandmaster also had a defeat and was on 4 

points .
This left the gate open for 

Agm

 Dominic 

Klingher

 to lead day one on 5 points.
The Under 11 trial was jointly one by Arnav Trivedi and Daniel Chen. Both ended on

  4.5

 points out of 5.
The prizes were kindly presented by Howard Wood of Chess Club Live
The other events can be viewed via the 

BRChess

 website.
Of course all top boards are live on the Web plus showing all

  

pgn

 files  of all top 4 board games.
The second day should be interesting. It looks like the event might have a new name on trophy in The Open section.
The event is having a charity prize draw on the Sunday.
Some of the money raised is going towards a Stroke charity. 
We respectfully send our best wishes to Dave Welch, a long term arbiter at this event,
 

who'd

 recently suffered a stroke, and is happily now recuperating.
Note on the Sunday.....
Players can also challenge the Stockwell /

Tarrasch

 Chess engine/program to try
win

 Chess Gift Vouchers. Thanks to our Bookstall

  Chess

 Direct.
Checkout the website on Sunday for all the finals results of all sections.
Thanks to all who helped set up notably Monika plus

  her

 son and Paul 

Gelder

.
Thanks to all our arbiters and BRC officials. 
The Hotel also greatly helped also being set in the lovely town of Ilkley, despite big demand for coffees and refreshments.  
Bye from day one see you on day two.
BKitson
BRChess
<![if !vml]>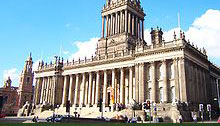 <![endif]><![if !vml]>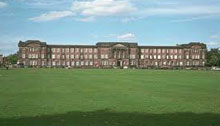 <![endif]><![if !vml]>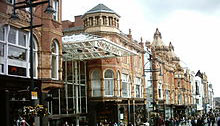 <![endif]>
<![if !vml]>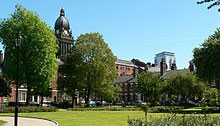 <![endif]><![if !vml]>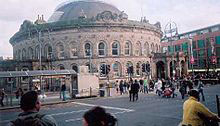 <![endif]><![if !vml]>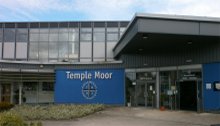 <![endif]>