<![if !vml]>
<![endif]>
Saturday 1st / Sunday 2nd November 2014
Great Hall, James Graham Building,
Leeds Metropolitan University,
Beckett's Park Campus,
Headingley LS6 3QS [map]
An English Chess Federation supported Grand Prix event | Entries - Steve Burton (0113) 2568157 end_of_the_skype_highlighting
Tournament Secretary - Brent Kitson kitson453@btinternet.com
For more detailed maps of the venue - click HERE and HERE
Tournament Details
Saturday November 1st - MAIN EVENT TIMES
Opening Ceremony 11.45am (Open/Major/Intermediate/Minor)
Round 1: 12.00 pm - 1.00 pm | Round 2: 1.30 pm - 2.30 pm | Round 3: 3.00 pm - 4.00 pm
Round 4: 4.30 pm - 5.30 pm | Round 5: 6.00 pm - 7.00 pm | Round 6: 7.30 pm - 8.30 pm
Saturday Junior Event
5 rounds only - start times: one hour per round
12.00pm, 1.30pm, 3.00pm, 4.30pm, 6pm

Sunday November 2nd
(Open/Major/Intermediate/Minor)
Round 7: 9.45 am -10.45 am | Round 8: 11.15 am -12.15 pm | Round 9: 1.00 pm – 2.00 pm
Round 10: 2.30 pm - 3.30 pm | Round 11: 4.00 pm – 5.00 pm
Sunday's Junior Events will be over 5 rounds and at the same
start times as the main events

PRIZE GIVING CEREMONY 5.40pm

RATE OF PLAY/DEFAULT RULES
Each player has thirty minutes to complete the Game. Rapidplay rules apply. ECF default rules apply. A player arriving more than ten minutes late will be defaulted. Re-pairings will take place ten minutes after start of play
All event prices and prizes are provisional and are subject to change
SENIOR EVENTS
(1) THE OPEN CHAMPIONSHIP
Open to all players, entry fee £42 | Prizes - £500, £250, £125, £65, £50 plus grading prizes
FREE ENTRY to GMs, IMs, WGMs and WIMs for entries received by 27th October
(2) THE MAJOR CHAMPIONSHIP
Open to players graded below 171, entry fee - £39 | Prizes - £450, £225, £110, £55, £40 plus grading prizes
(3) THE INTERMEDIATE CHAMPIONSHIP
Open to players graded below 146, entry fee - £37 | Prizes - £400, £200, £100, £50, £35 plus grading prizes
(4) THE MINOR CHAMPIONSHIP
Open to players graded below 121, entry fee - £35 | Prizes - £350, £175, £90, £45, £30 plus grading prizes
JUNIOR EVENTS
Saturday 1st
(5) AN ENGLAND UNDER 11 TRIAL QUALIFIER
Sunday 2nd
(6) JUNIOR BRITISH RAPIDPLAY UNDER 16 ***
(7) JUNIOR BRITISH RAPIDPLAY UNDER 12
*** Age Limit: Under 16 on 31st Aug 2014 | Entry fee - £21 per junior event
Selected cash/books/certificates/and medals will be given.
Please note our Junior events count towards the ECF English Youth Grand Prix for 7 and 8-year-olds.
The timetable for junior events may be varied at the discretion of the controllers
OTHER INFORMATION
Contact – for all entries - Steve Burton Tel: (0113) 256 8157
Grading queries – please visit http://www.englishchess.org.uk/grading/database/
PAYMENTS FOR BANK TRANSFER - A/C No. 00642367. S/C-30-00-05 before October 27th
Email: sburtonchess@aol.com to confirm
SMOKING IS NOT ALLOWED IN THE VENUE AND MOBILE PHONES MUST BE SWITCHED OFF DURING PLAY
Telephone: 0113 812 3165 to contact site security/porters office at the LMU for urgent messages only
Suitable attire, appearance, behaviour required.
<![if !vml]>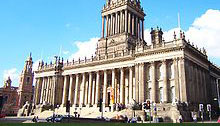 <![endif]><![if !vml]>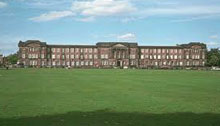 <![endif]><![if !vml]>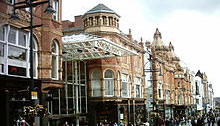 <![endif]>
<![if !vml]>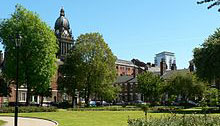 <![endif]><![if !vml]>
<![endif]>
Galleries 2013 -One | Two | Three | Four
Home  Tournament Details 2014  Replay Live Games 2013  Reports Day One | Day Two  Accommodation
BRCC at Wikipedia   The English Chess Federation  English Chess Forums  Scottish Chess Forums
Crosstables 2013
British Rapidplay Open  British Rapidplay Major  British Rapidplay Intermediate  British Rapidplay Minor
England U-11 Trial Qualifier Junior British Rapidplay U-16
Previous sites
2013 2012 2011 2010 2009 2008 2007