<![if !vml]>

<![endif]>
Saturday 1st / Sunday 2nd November 2014
Great Hall, James Graham Building,
Leeds Metropolitan University,
Beckett's Park Campus,
Headingley LS6 3QS [map]
An English Chess Federation supported Grand Prix event | Entries - Steve Burton (0113) 2568157 end_of_the_skype_highlighting
Tournament Secretary - Brent Kitson kitson453@btinternet.com
For more detailed maps of the venue - click HERE and HERE
Jonathan Hawkins G.M. wins on 10.5/11 in The Open
Congratulations to this year's champion.
<![if !vml]>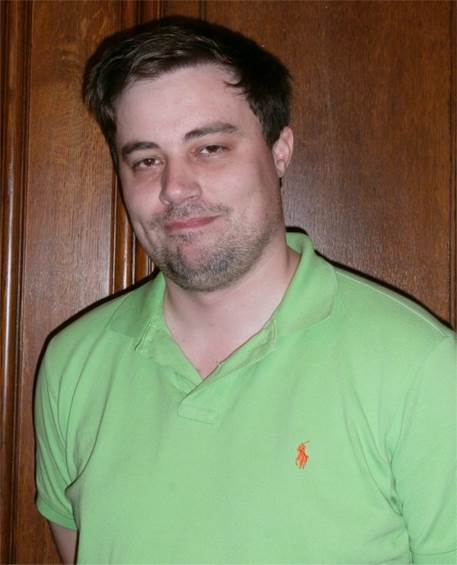 <![endif]><![if !vml]>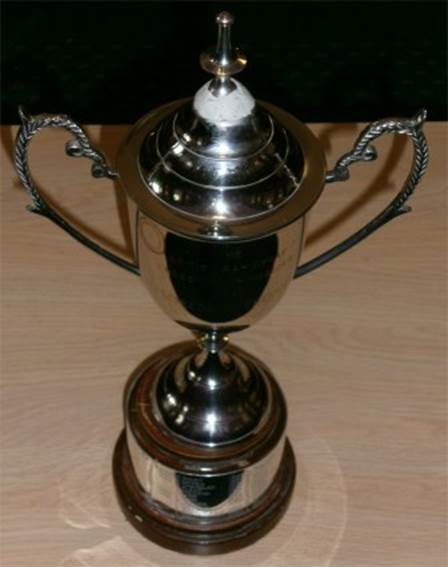 <![endif]>
Congratulations to our newest upcoming star James Moreby who plays for Jesmond.
Last year he won the Junior under 11, this year he wins the Major, next year the Open??
<![if !vml]>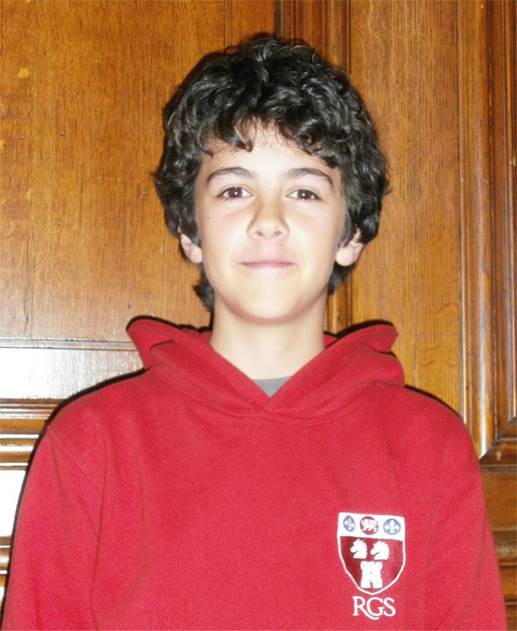 <![endif]><![if !vml]>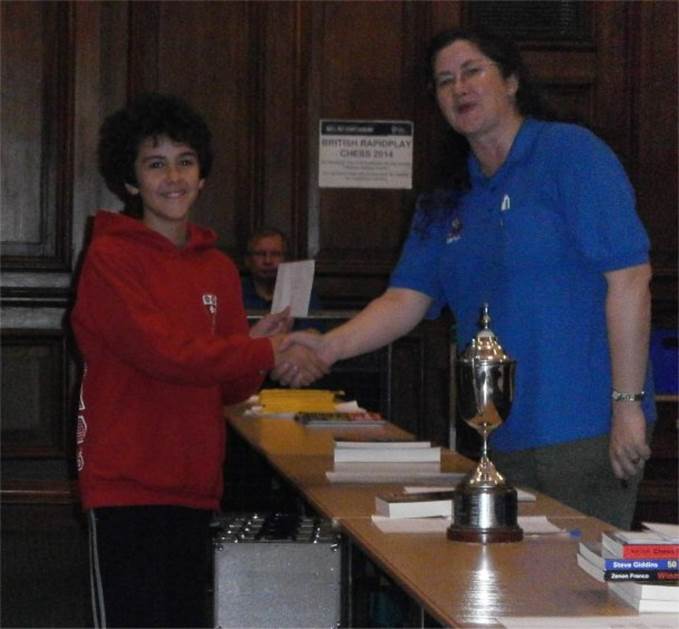 <![endif]>
George Harman who plays for Worsley won the under 11 Junior tournament
  <![if !vml]>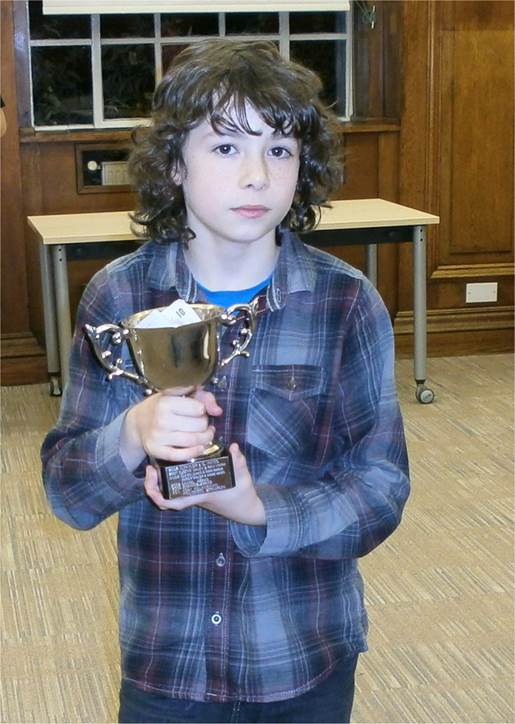 <![endif]>
…and then went on to win the Sunday Junior tournament jointly with Anum Sheikh
<![if !vml]>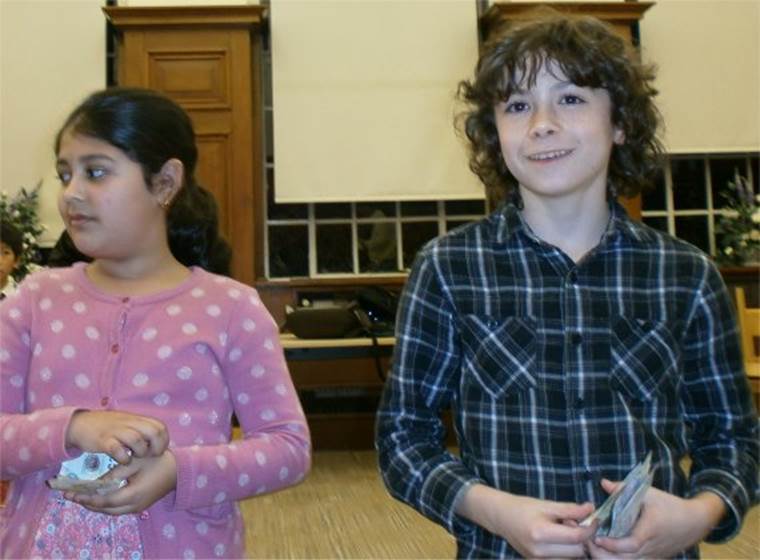 <![endif]>
<![if !vml]>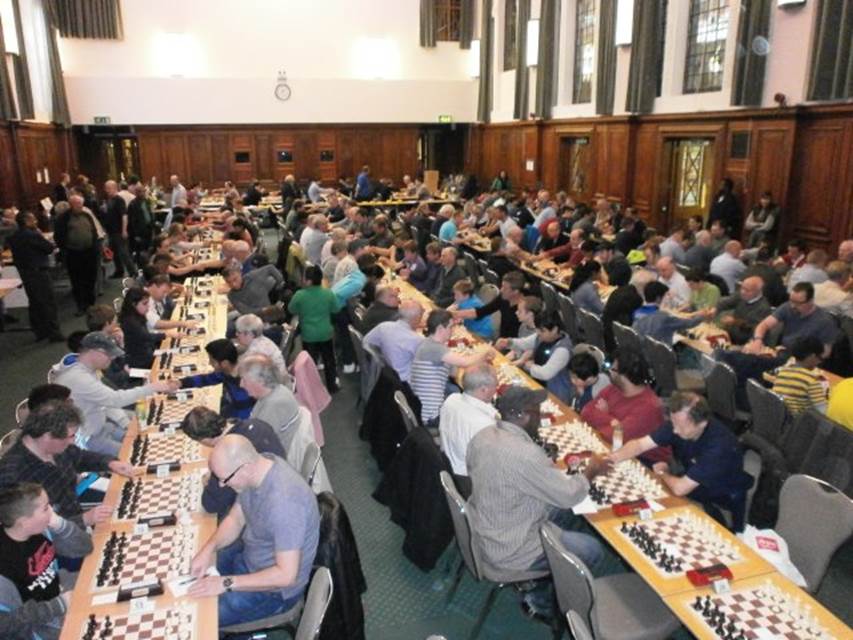 <![endif]>
<![if !vml]>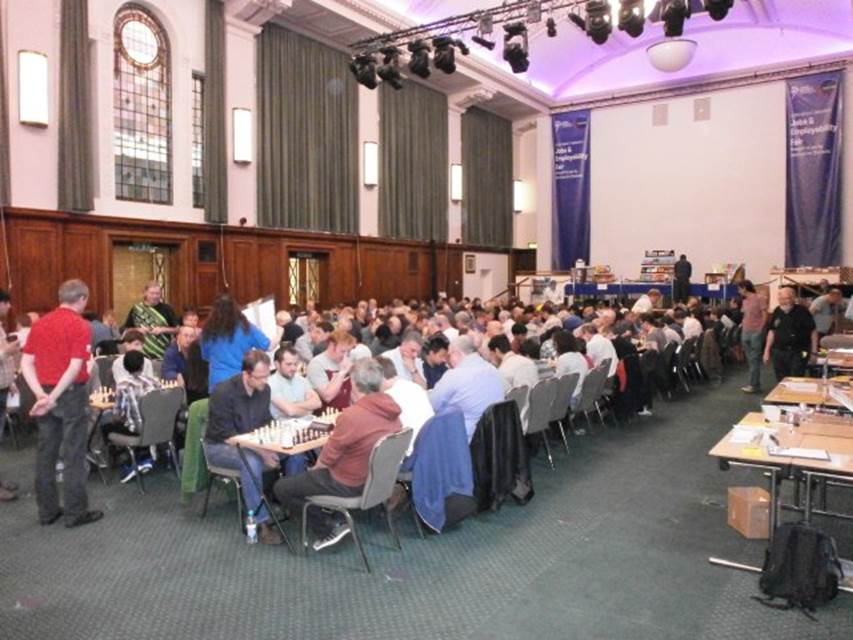 <![endif]>
British Rapidplay Chess 1986-2014 - a little bit of history

    Dear All,
             Welcome to our webpage for The British Rapidplay Chess Tournament. Please read on to find about the past , present and future of the event…
The country's premier weekend chess rapidplay event started back in 1986. It was mainly set up through the work of Nick Nixon from Leeds, who continues to coach youngsters at chess. Tetley's Brewery and the Yorkshire Post sponsored the first event, which took place at The Queen's Hotel, Leeds, donating a generous several thousand pounds.
The winner of that first event with 11/11 was Nigel Short. The event continued, and saw many fine winners including John Nunn, Murray Chandler, Nigel Davies, Mark Hebden and William Watson. Further sponsorship came from the National Westminster Bank, thanks to Bill Hartston. However, the event disappeared in 1993 along with all its sponsors. In 1994 the event fell deeply in the red.
New for 2014
You can now enter by email and pay with Paypal. ;Details here.
NB. Paypal prices will increase by £10 per event at midnight Monday 27th October
to reflect our standard late payment surcharges. It will be withdrawn completely
midnight Thursday 30th October and will only thereafter be
available at the event for on the day payments.
As Paypal has been a success it will be available again for future events.
It appears we have fallen afoul of Paypal receiving limits so we are removing that facility completely.
This counts as demand being too successful. We will sort this out for next year.
You can still email your entry to Sburtonchess@aol.com and pay on the day or by bank transfer.
<![if !vml]>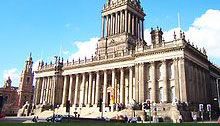 <![endif]><![if !vml]>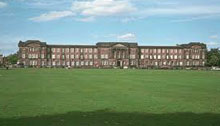 <![endif]><![if !vml]>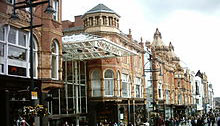 <![endif]>
<![if !vml]>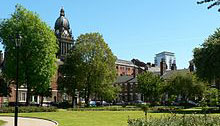 <![endif]><![if !vml]>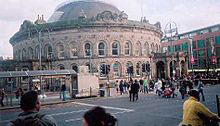 <![endif]>
Galleries 2013 -One | Two | Three | Four
Home  Tournament Details 2014  Reports Day One | Day Two  Accommodation
BRCC at Wikipedia   The English Chess Federation  English Chess Forums  Scottish Chess Forums
Crosstables 2013
British Rapidplay Open  British Rapidplay Major  British Rapidplay Intermediate  British Rapidplay Minor
England U-11 Trial Qualifier Junior British Rapidplay U-16
Previous sites
2013 2012 2011 2010 2009 2008 2007