<![if !vml]>

<![endif]>
Saturday 1st / Sunday 2nd November 2014
Great Hall, James Graham Building,
Leeds Metropolitan University,
Beckett's Park Campus,
Headingley LS6 3QS [map]
An English Chess Federation supported Grand Prix event | Entries - Steve Burton (0113) 2568157 end_of_the_skype_highlighting
Tournament Secretary - Brent Kitson kitson453@btinternet.com
For more detailed maps of the venue - click HERE and HERE
FIRST DAY
First Day Report-British Rapidplay Chess , November 1st 2014.
The Premier British Rapidplay event was back in Leeds for the start of November this year.
Although half-term meant a few less juniors, plus one  or two top G.M's were  away in Greece ,
the event  saw 250 entrants (273 in 2013) gather  at Beckett University , Leeds ,(formerly Leeds Metropolitan University) in  seasonally mild weather.
The venue  was well set up  by the organizing  team. The event  welcomed some new arbiters/controllers and trainee arbiters this year.
Jonathan Hawkins ,who recently  reached the Grandmaster level was looking to gain his second
British Rapidplay title (He won the event in 2012). Ameet Ghasi  I.M. , Stephen Mannion  I.M.,Richard Bates I.M. and others  were looking to stop him.
Well ,Chelsea and Southampton were flying high in the Premiership , whilst Leeds United third manager saw them go down to Cardiff.
Anyway  on with the chess……..in the first four rounds here are some of the  key points.
Open …… James Adair  of York University beats Richard Bates I.M. to move to 4/4 .
Jonathon Hawkins only gains a half point against  Andy Horton  in round 3 (Jonathan unfortunately  dropped a pawn in error)
Major…… After 4 rounds there are 4 players all on 3.5/4  …G.Batchelor/Carl Heald/Shane McCabe/Pawel Golimowski
Intermediate…..Andy Ross is storming away on 4/4
Minor……………Chris Fraser leads on 4/4      ………………………….17.15 p.m
Well the evening session  saw the under 11 trial come to a climax when George Harman met
Kevin Ye.The winner of this fifth and final round  would take away the Under 11 trophy.
Indeed   ….George Harman  did win and achieved   5/5.In joint second with  Armaan Gogia ,were
Cheuknam Wong and Adam Bennet ..All the runners up finished on 4 points.
Meanwhile back in the open….James Adair  was paired against Jonathon Hawkins in the 5th round of The Open……and yes Jonathan  wins ,despite being an exchange down ,  but with precise  attacking black play
he mates James with a simple combination .This  is where  a G.M's sharpness  counts !…
In the sixth and final round Jonathan met Ameet Ghasi ……….and  with white , pressured his opponent.
Well behind on the clock , and under The Hawks  grip ….Ameet blundered  under the pressure..
Joseph Mc Phillips  finished the sixth round well by beating James Adair.
After the final 6th round  the situation  was as follows….
Winner of the England Under 11  Trial…………….George Harman (Worsley)  5/5…picture on web!
Leaders  Open-  Jonathan  Hawkins 5.5/6 , Joseph McPhillips 5/6 Major Guy Batchelor 5.5/6 Intermediate - Oscar Pollack  5.5/6  Minor- P.Horman 5.5/6   …
After a long ,quite tiring day the players  left for home/hotels/etc  
 to reflect on what  they might do on Sunday………
Sunday's     report can be read in due course…thanks to all  who took part  on day one…………..
B.Kitson   BRChess
<![if !vml]>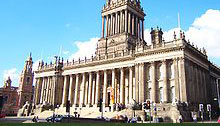 <![endif]><![if !vml]>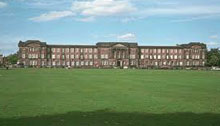 <![endif]><![if !vml]>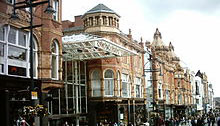 <![endif]>
<![if !vml]>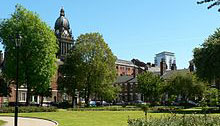 <![endif]><![if !vml]>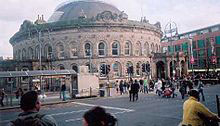 <![endif]>
Galleries 2013 -One | Two | Three | Four
Home  Tournament Details 2014  Replay Live Games 2013  Reports Day One | Day Two  Accommodation
BRCC at Wikipedia   The English Chess Federation  English Chess Forums  Scottish Chess Forums
Crosstables 2013
British Rapidplay Open  British Rapidplay Major  British Rapidplay Intermediate  British Rapidplay Minor
England U-11 Trial Qualifier Junior British Rapidplay U-16
Previous sites
2013 2012 2011 2010 2009 2008 2007