<![if !vml]>

<![endif]>
Saturday 1st / Sunday 2nd November 2014
Great Hall, James Graham Building,
Leeds Metropolitan University,
Beckett's Park Campus,
Headingley LS6 3QS [map]
An English Chess Federation supported Grand Prix event | Entries - Steve Burton (0113) 2568157 end_of_the_skype_highlighting
Tournament Secretary - Brent Kitson kitson453@btinternet.com
For more detailed maps of the venue - click HERE and HERE
SECOND DAY
Second Day Report-British Rapidplay Chess , November 2nd  2014.
Leaders After Day One
Open-  Jonathan  Hawkins 5.5/6 , Joseph McPhillips 5/6   Major Guy Batchelor 5.5/6
Intermediate - Oscar Pollack  5.5/6   Minor- P.Horman 5.5/6
Well after a good night's sleep and sorting out of some software glitches, the British Rapidplay Chess entered it's second day.
It's the first time that the event has had all digital  clocks. On site printing has also helped. The weather was holding up too.
The big Manchester derby was the football event of the day(City won)
In the seventh round of the Open , Jonathan Hawkins met Joseph Mc Phillips
True to form "The Hawk" exploited  a weakness  on white's kingside , after a weak opening .
The game was over by move 30.Ameet Ghasi  had a good win over Peter Batchelor to stay a point behind the leader. Andrew Horton also had a good win over James Adair
The Sunday Junior Rapidplay was also underway with several strong under 16's including Max Miller  and George Harman .They both won their first two games.
Round  eight saw Jonathan Hawkins beat Phil Olbison ,who'd tried for counterplay,
but Jonathon's pawn majority saw the day through. The next three contenders all  won as well. Unless  Jonathan  slips up , he's well on the way to winning the event.
In the Major the brilliant young  James Moreby (2013 u/11 trial champion) was leading with 6/7.In the Intermediate  Dominic Miller was also  on 6/7.Paul Horman was leading the Minor with 6.5/7 by midday .
The venue  provided  some great  food  at great prices…..thanks to Beckett University and WellMet Conferencing for hosting.
Although the 2014 event  was a bit earlier in the calendar this year ,the tournament
has had a good turnout. Additional  book prizes are being given for best juniors in main events thanks to Chess Direct..
Well  the Open  round 9  saw Richard Bates I.M.  taking on Jonathan Hawkins G.M.
Ameet Ghasi is still one point behind the leader…………Richard played a very good game which saw attacks from both players……in the end though Jonathan's knight
combined with his rook and queen and got through the kingside to eventually mate …..Meanwhile Ameet  won again , keeping just one point behind.
Round   10  saw  Jonathan  playing Matthias  Ganter (from Switzerland)..
Half a point would see him as the  winner in the Open.
In other sections…the  following players were leading the way ..George Harman  3/3  Junior   Paul Horman 8.5/9  Minor  Dominic Miller 8/9 Intermediate  James Moreby 8/9 Major …..
Yes  and at  3.15 pm…. Jonathan had beaten the Swiss player……
In the final eleventh round  Jonathon Hawkins played and beat Peter Batchelor …finishing on 10.5/11 which is half a point behind Nigel Short's all-time record  of 11/11…..so becoming the 2014 British Rapidplay Champion.(For the second time)
 Ameet Ghasi  won his game too  ..finishing on 9/11..thus becoming runner-up. Andrew Horton finished third (he was the only player to take half a point from Jonathon)
All the other main winners  were as follows
Junior Sunday-George Harman / Anum Sheikh               4/5
Minor             -Paul A Horman                                      9.5/11
Intermediate   -Dominic Miller                                       9/11
Major             -James Moreby                                     9.5 /11
Thanks to all the chess players/organizers/arbiters/helpers/officials etc for your support…B. Kitson . Tournament Secretary B.R.Chess 2014.
<![if !vml]>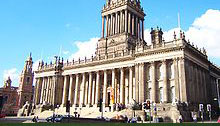 <![endif]><![if !vml]>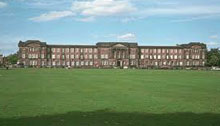 <![endif]><![if !vml]>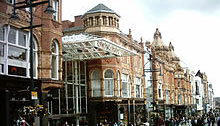 <![endif]>
<![if !vml]>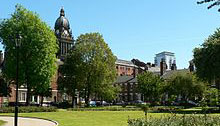 <![endif]><![if !vml]>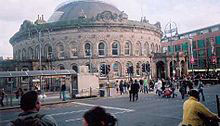 <![endif]>
Galleries 2013 -One | Two | Three | Four
Home  Tournament Details 2014  Replay Live Games 2013  Reports Day One | Day Two  Accommodation
BRCC at Wikipedia   The English Chess Federation  English Chess Forums  Scottish Chess Forums
Crosstables 2013
British Rapidplay Open  British Rapidplay Major  British Rapidplay Intermediate  British Rapidplay Minor
England U-11 Trial Qualifier Junior British Rapidplay U-16
Previous sites
2013 2012 2011 2010 2009 2008 2007